Creative Art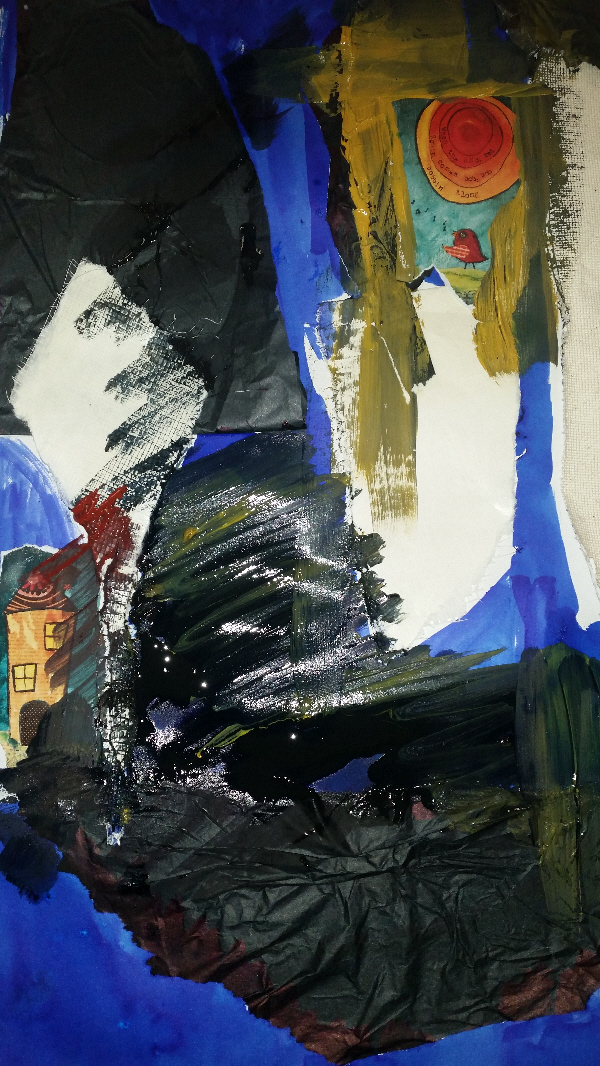 Team
The Creative Art team consists of one full time teacher who offers a range of experience. In Key Stage Three team teaching is effectively utilised to ensure all students are supported as required.
Achievement and progress
Year 7, Year 8 and 9 are taught in their year groups for three periods per week. Once they enter into Year 8 they are split into groups depending upon ability and this continues into Year 9. Each group is taught for a further two periods a week, giving them four in total.
All KS3 now have a Resistant Materials unit incorporated into their scheme of work.
Year 10 and 11 are spilt again into groups - one for Entry Level Art and one for GCSE Art and Design – they continue in these groups until the end of key stage four as each course is run over the two years. Currently they have three lessons per week.
Curriculum Overview
The schemes of work used in KS3 help promote individual artistic styles which can then be transferred into KS4. Year 7 and 8 carry out experimental work to enthuse and develop individual style. Once students have entered Year 9 they follow the ASDAN Expressive Arts Award. Art at Oaklands is enjoyable and achievable, with outstanding facilities to help support every learner.
Year

Topics

7

Colour, mood & emotion, Vincent Van Gogh, Egyptian Art, St Saens, landscape and scenery, Maggie Hambling, History and Culture, using films (RM), Georgia O'Keeffe.

8

Henri Matisse & Pablo Picasso, World War Two, Asian Celebrations including Chinese New Year & Diwali, Drawing , Painting & Printing skills. Henri Matisse, Colour, shape, pattern, A place of local interest (Start of ASDAN Module for Year 9). Making clocks and using friendly plastic and polymorph (RM).

9

Year 9 complete a variety of challenges that total 6 credits (60 Hours of work)

Challenges include working individually, paired and as part of a team. There are also two trips included in this year to the Lowry Centre & a place of local interest. Making phone holders - thermoform (RM Letter holders).

All the work that Year 9 produce is presented in a exhibition at the end of the academic year.

10 and 11

All learners are required to produce a portfolio of work based around the following;

Individual Projects, Colour & pattern, Bugs and Critters, Street Art, Shape, Paper Manipulation, Myself, Animals and previous examination questions. Learners will also be developing techniques, sketchbooks, presenting and mounting portfolios for examination.
Art competion
Click to vote for your favourite.
http://cheshire.schools.dot-art.com/school/index/name/oaklands-school