Hospitality & Catering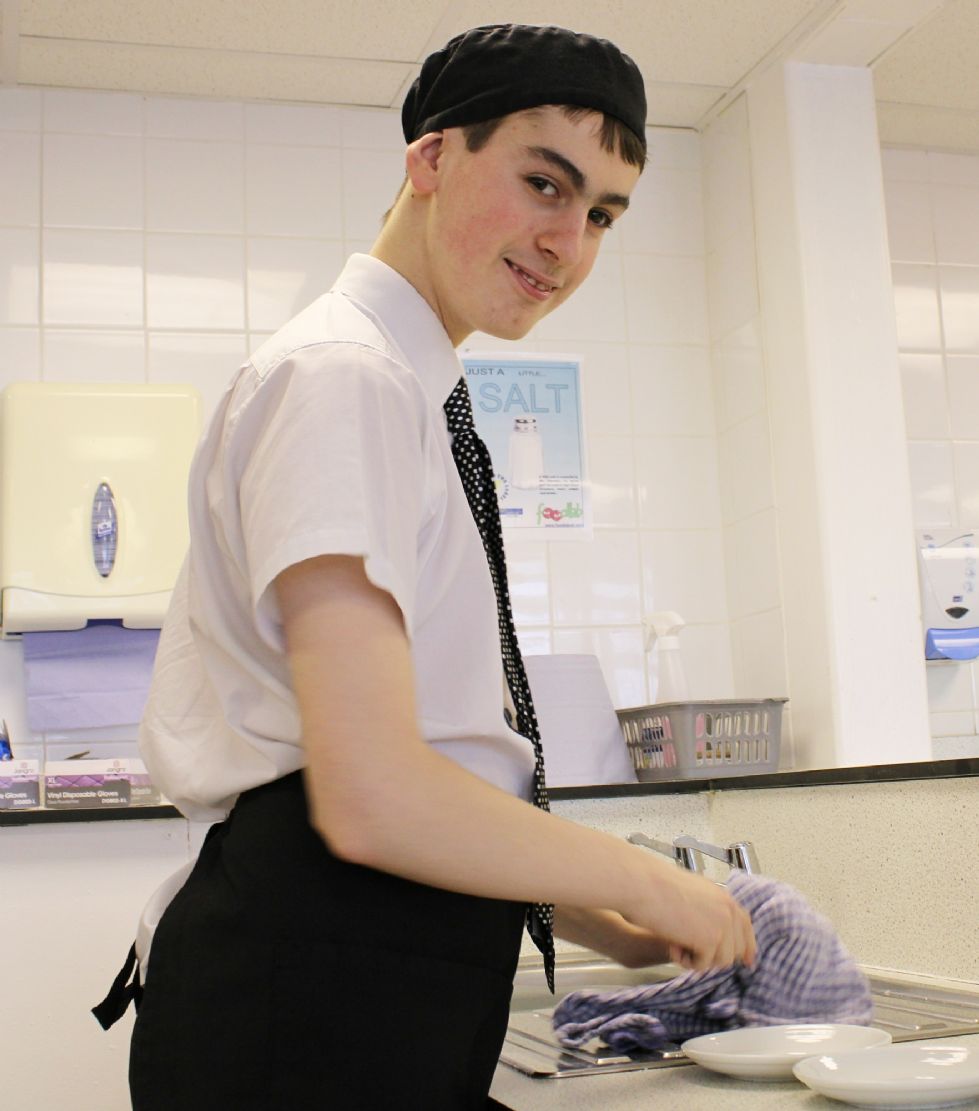 Team
The hospitality team consists of one qualified teacher and teaching assistant. Both members of the team are highly committed individuals who have completed the Chartered Institute of Environmental Health Food Health and Hygiene qualifications.
Achievement and Progress
This is a vocational qualification and as such is very much based on practical application of skills. These skills are assessed using observation of performance and the underpinning knowledge is assessed via a portfolio of evidence. The qualification is assessed internally but in addition to the main qualification all pupils will also gain an external qualification in Food Health and Hygiene at Level 1. Students portfolios are assessed by an external verifier also.
Curriculum Overview
City and Guilds Entry Level 3 Award in Skills for Working Life: Hospitality and Catering and Retail
Some examples of the units covered are as follows:
Introduction to the Hospitality Industry
Basic Cooking
Basic Food Preparation
Customer Service in the Hospitality Industry
This is a really popular option with the students; it is an excellent qualification which has helped to secure employment for some students who have followed this course. The learning takes place in the School "Bistro" and students are exposed to real situations where they prepare food and drinks and serve customers who visit the Bistro.
Students also have the opportunity (and are encouraged!) to serve at school events such as the Macmillan Coffee Morning in order to gain experience of making and serving food and drink.