LGBT+ Inclusion
Lesbian, Gay, Bisexual, Transgender +
Equality and Diversity Lead Teacher: Mrs Rowley Vines
As a school, it is very important to us to create an LGBT+ inclusive environment for our LGBT+ pupils, staff and those from LGBT+ families. It is also very important to us that we combat any LGBTphobia that may arise within school to ensure that all our pupils feel safe and happy.
Our RSHE and PSHE curriculums strive to equip pupils with the understanding of diversity; including the variety of cultures, faiths, sexualities, genders and family backgrounds. Complementing this, our wider curriculum is working on ensuring LGBT+ positive examples are used throughout all lessons to ensure all pupils feel represented and included.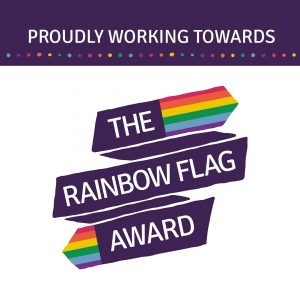 We are currently working towards achieving The Rainbow Flag award, committing our school to improve the lives of all the young people that we work with, as well as those from LGBT+ families, and LGBT+ staff members.
How we are supporting our LGBT+ pupils in school:
We have participated in whole school staff training.
We have a dedicated group of LGBT+ staff allies who wear rainbow lanyards and are approachable to answer any questions and signpost pupils towards support.
We have a specific governor linked to LGBT+ inclusion.
We have a dedicated notice board with information, news & signposting for pupils.
We have held a parent coffee morning to share information surrounding our LGBT+ work and The Rainbow Flag award and look forward to sharing more as we progress through the award.
If you would like any further information or support, please contact Mrs Rowley Vines.
Useful websites to support your young people and families: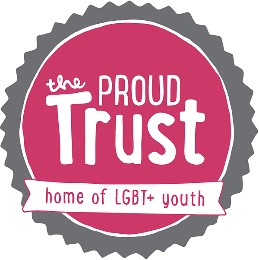 https://www.theproudtrust.org/
The Proud Trust has a variety of resources to support you in discussing sexuality and gender identity with your young person.
https://www.theproudtrust.org/young-people/youth-groups/
This area of The Proud Trust website has a search button for LGBT young people to find specific LGBT+ youth groups.

https://www.allsortsyouth.org.uk/
Allsorts provides non-judgemental and safe spaces for children and young people to connect, feel heard, valued and safe.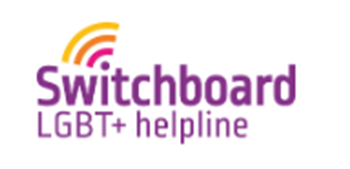 Switchboard provides a one-stop listening service for LGBT+ people on the phone, by email and through Instant Messaging.