Physical Education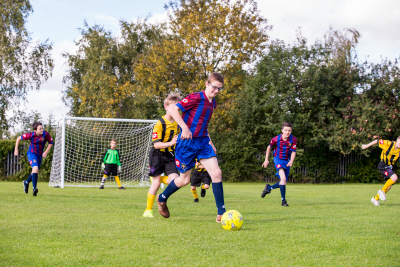 Team
The team is made up of an experienced Physical Education teacher who is ably supported by teaching assistants who have a real passion for sport and are well qualified in their own specialist areas.
Achievement and Progress
Pupil progress is monitored using teacher assessment based on the National Curriculum guidelines. All pupils work towards an Entry Level Certificate in PE at KS4. We also offer a Level 1 Award Skills in Professions in Sport to KS4 pupils as an option. Our aim is to create an enjoyable and productive working environment for both staff and pupils. Together we strive to learn and improve, with participation and achievement being measured, monitored and celebrated.
Curriculum Overview
Autumn Term
Spring Term
Summer Term

KS3

KS4

KS3

KS4

KS3

KS4

Swimming (Year 7)

Multi-Skill

Invasion Games

Invasion Games

Swimming (Year 7)

Indoor Athletics

Health & Fitness

Net games

Invasion Games


Indoor Athletics

Health & Fitness

Net games

Swimming (Year 7)

Summer

Games

Athletics

Summer


Games

Athletics
The Physical Education department at Oaklands offers challenging sporting opportunities to all of its students. We follow the nationally recognised PE curriculum, but also recognise our student's individuality and offer differentiated packages catering for all. We believe that our subject is unique in its ability to develop the 'whole' person.
We are very proud of the extra-curricular sporting activities that provide exciting opportunities for all of our students to further develop their physical and social skills. All children have the opportunity to take part in athletic activities which can lead onto the regional Paralympic school games. Successful entrants will eventually compete in the national school games. We aim for this team to develop and expand over the coming years as we believe all young people can achieve and excel in some form of athletic activity. In addition to this, we have four boys and girls football teams taking part in competitive leagues hosted and organised by Manchester City football club. All of our sports teams are fully inclusive and all children are welcome to attend lunch-time sports clubs and practices which may lead to a place in one of these teams. The 'Sport for All' ethos summarises Physical Education at Oaklands.