Science
Team
The team is made up of three experienced science specialists supported by a higher level teaching assistant and a team of highly trained support staff.

Achievement and progress
Years 7, 8 and 9 are taught in form groups whereas years 10 and 11 are taught in ability groupings. Every pupil is given a target at the start of the academic year which is reviewed with the pupil at the end of each half term. Pupils reaching their target early are challenged to aim for the next standard; however, those pupils struggling to make the next step of progress are encouraged with specialist intervention.

Science Topic Overview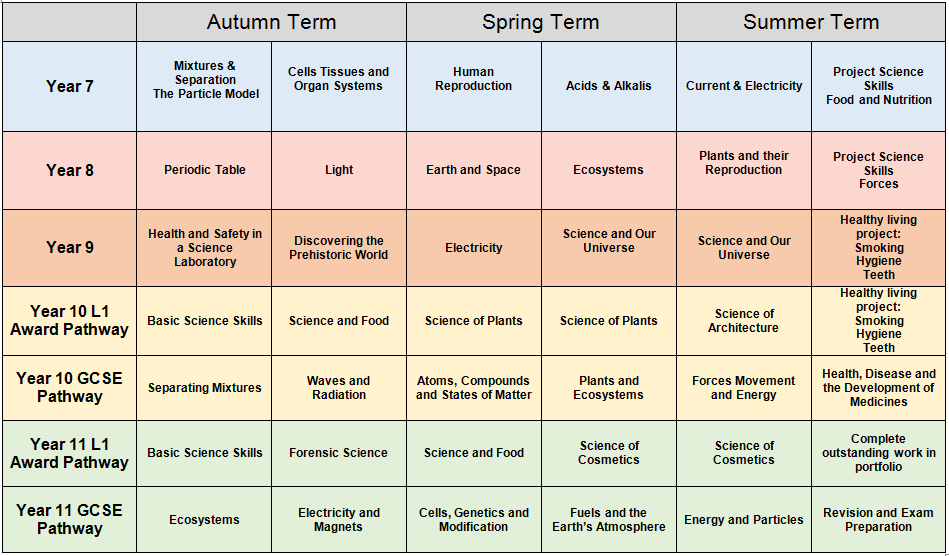 Science at Oaklands is both engaging and enjoyable. We provide a learning environment with excellent facilities were every learner can make better than expected progress.